Trans-Sped is the largest privately owned logistics company in Hungary. We have been on the market for 30 years and have accumulated significant experience in the agricultural and food industries as well in the areas of warehousing, customs administration and transportation. Our company is among the best in the domestic logistics market. In addition to having 230 self-owned vehicles, we work with hundreds of subcontractors and have 200.000 m² of warehouse space.
SUSTAINABILITY IN TRANSPORTATION
In the course of our transportation activities we provide quality services to our customers, and we also strive for solutions that have the least impact on the environment
We own a Euro 6 environmental class fleet
The average age of our vehicles is 1.5 years
We use the highest level of communication, technology and security solutions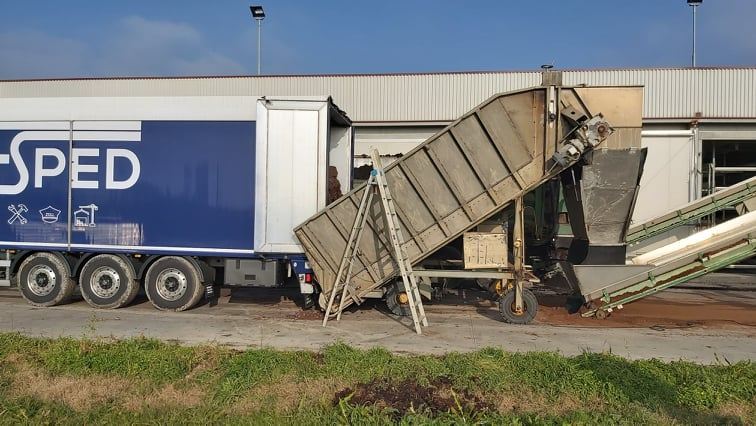 SPECIALIZED IN AGRICULTURE
Tarpaulin trailers are not our only strong points, we are at our partners' disposal with almost 50 special transportation vehicles: with our walking floor, container, 44 pallet road train and refrigerated trucks we can serve agriculture, the food industry, and also the meat industry.
OUR TOOLS
refrigerated containers: transportation between -25 and +25 degrees
refrigerated and frozen goods
special tow trailers for meat transportation
OUR LATEST ADDITION - The self-loading system
The walking floor is a hydraulically driven material handling system for moving bulk material or palletized products. The system operates based on the principles of friction and gravity. It automates and facilitates the loading and unloading of goods on pallets by eliminating the need for the trolley to enter the trailer. The system can quickly unload loose material without having to tilt the platform, so in contrast with tip trucks, unloading can happen indoors, in a tunnel, under a power line, on uneven surfaces and also in high crosswinds.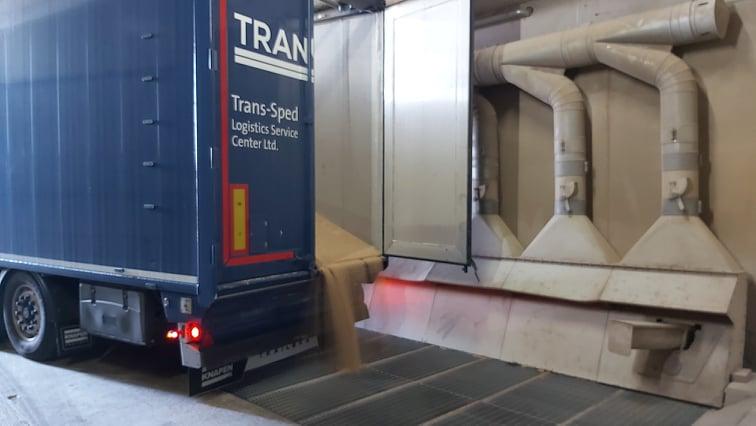 ADVANTAGES
Versatile solution
Top, side and rear loading
High useful capacity
Self-loading system
Loading is possible indoors, in a tunnel, under a power line and on uneven surfaces
Safer than a dump truck
USAGE
Agricultural products
Palletized goods
Sand / sludge / earth
Industrial salt
Limestone
Wood products
Paper products
Waste materials