Insight: Since the spring of 2021, a new, 13,450-m2 warehouse base in Nagytarcsa, Hungary has been providing a location for top-level services to manufacturing and processing companies as well as e-retailers having over 3,000 parcels/month.
The Trans-Sped Group offers a complex range of logistics services covering the entire logistics process from warehouse construction and warehouse logistics to transportation, freight forwarding and to customs clearance procedures. Although its seat is in Debrecen, intensifying its presence in the Budapest Region is a long-term priority of the Company.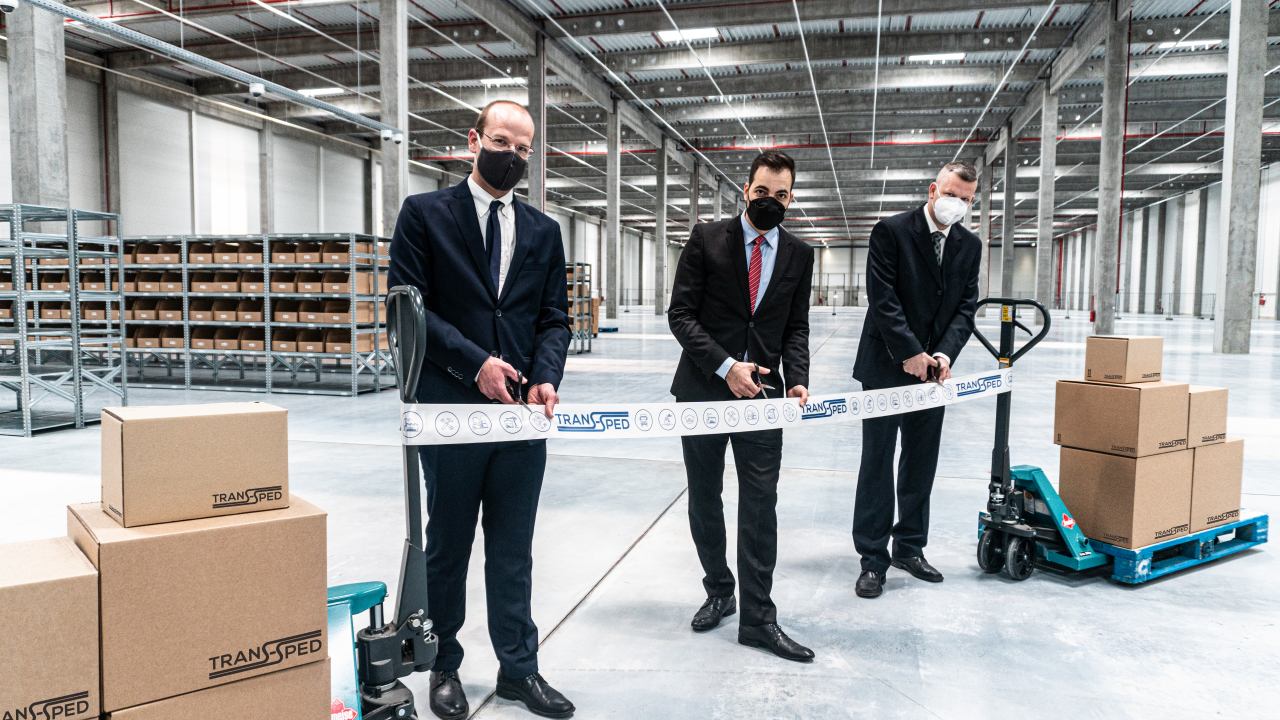 Trans-Sped continuously adapts to changing market needs and offers its partners a technological background that is fit for the challenges of our time as well as complex logistics services in the field of warehousing, among others.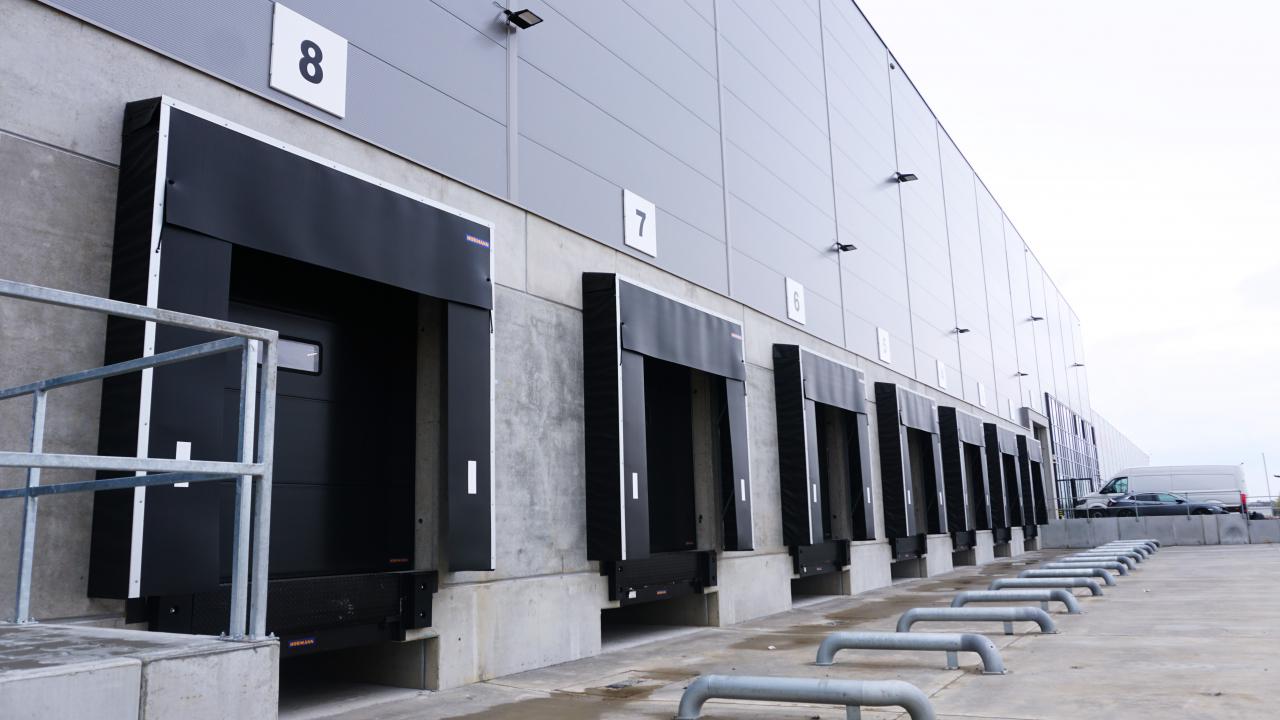 WHY IS THE TRANS-SPED LOGISTICS CENTRE IN NAGYTARCSA AN IDEAL CHOICE?
Nagytarcsa is a municipality that lies on the border between Budapest and Pest county and is bordered by the M0 expressway to the south and the M31 motorway to the east. The new 13,450-m2 warehouse is at kilometre 55 of the M0 ring road, only 200 metres from the Nagytarcsa-Rákosliget exit, on its Nagytarcsa side.
The warehouse is 20 km far from the Ferenc Liszt International Airport and within a 25-kilometre range of major railway and inland waterway container loading sites; the proximity of Budapest offers, therefore, extraordinary opportunities to market operators.
TECHNICAL PARAMETERS OF THE HALL
The warehouse offers several storage system types for the requirements of our customers, such as normal aisle storage, narrow aisle storage, shelving or block storage. If the specific task allows, we can assist the material handling processes with other (e.g. conveyor) systems as well.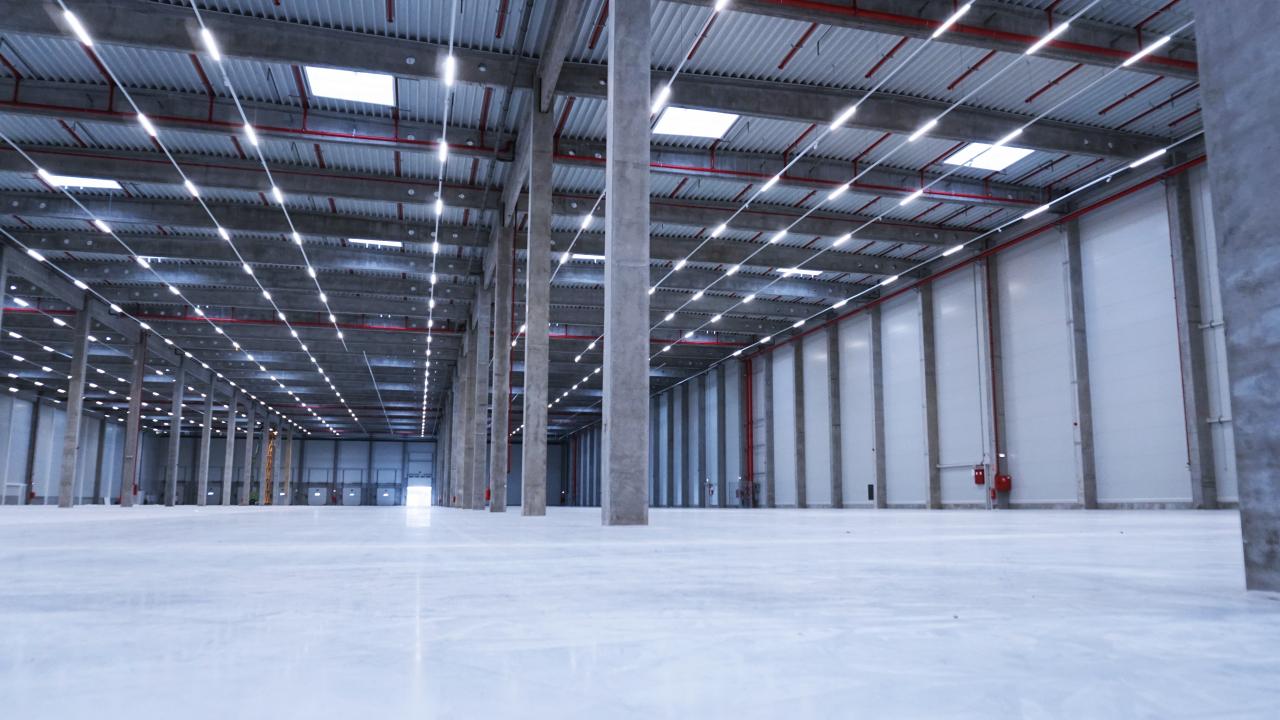 The clear height of the warehouse is 12 metres. The warehouse meets narrow-aisle system requirements; the floor is, therefore, certified to Standard No. DIN 15185. We develop the storage system to the special needs of our clients. Incoming goods are currently received through 7 docking stations and 1 ramp. Roof skylights ensure natural lighting. The artificial lighting has been adjusted to warehouse activities, and there are brighter LED lights for the work in the manipulation areas.
WHAT OTHER SERVICES DO WE OFFER TO OUR FUTURE PARTNERS?
E-commerce fulfilment services
Not that available on the Hungarian market, this new service of Trans-Sped offers comprehensive logistics services to online shops that have higher turnovers or sell goods requiring special handling. The point of e-commerce logistics or fulfilment services is that they offer solutions especially to the requirements of online commerce.
Warehouse logistics services
Trans-Sped warehouses products on nearly 200,000 m2 in Hungary, using more than 200 forklifts and lifting devices as well as an advanced IT background.
Road, sea, air and container freight forwarding
Trans-Sped's freight forwarding and transporting services offer affordable solutions with an own fleet of modern vehicles, prepared professionals and audited subcontractors. We regularly dispatch road transports to destinations in Hungary, all over Europe and countries in the Commonwealth of Independent States. As the Hungarian representative of ATLAS Network, Trans-Sped has contracted partner offices in all major seaports and airports in the world.
Customs clearance
Trans-Sped offers comprehensive export and import customs agency services at multiple locations in Hungary. With a wide range of licences, it ensures the smooth and quick border crossing of the goods of its customers. We have over 20,000 customs clearance procedures a year. We have AEO F certificate.