Trans-Sped has been in the logistics field for more than 30 years. Our main goal is to offer the best solutions for the logistics challenges of our partners. Companies looking for an international logistics partner will find our services suitable. Our solutions also fulfill the needs of companies looking to enter the Hungarian market.
Why should you choose Trans-Sped as your logistics partner?
We provide excellent freight forwarding and road transportation services, including FTL (full truckload), LTL (less than truckload), and groupage forwarding. Our complex solutions will ease your logistics burdens, let it be standard, refrigerated, or ADR cargo shipping. The destinations of our service include Europe, the Commonwealth of Independent States, and some parts of the Middle East.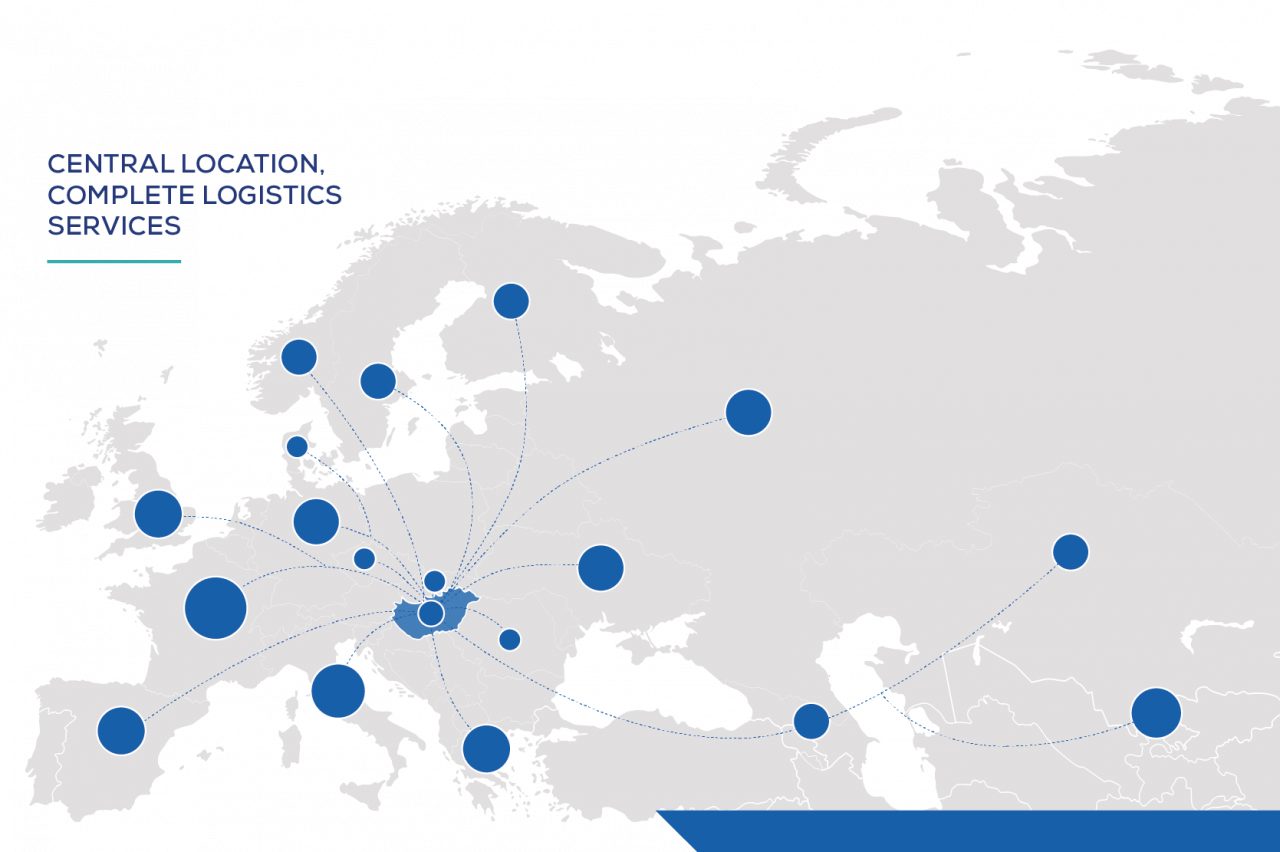 Trans-Sped is a large enterprise with 30 years of professional experience, offering reliable shipping time and precise, fast fulfillment. All our vehicles meet the EURO 6 limits, have GPS trackers, and the average age of our fleet is below 1.5 years.
Our freight forwarding service aims to deliver our clients' goods to the destination at the right time, in the right quantity and quality, without the customer having to deal with it on the fly. Our professional colleagues have a deep and broad understanding of shipping routes, locations, and markets, thus making it easier to fulfill unique customer demands.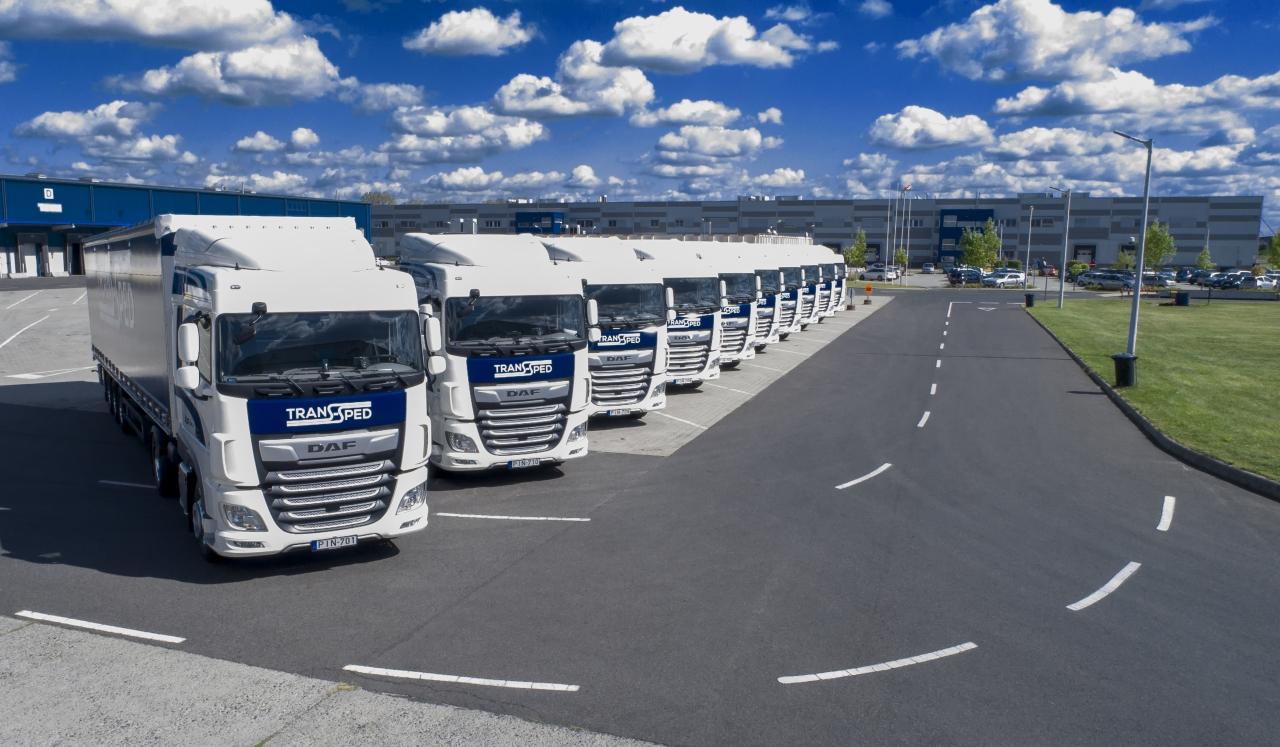 The freight forwarding service of Trans-Sped is flexible and affordable. We provide fast, reliable, and easy-to-understand information about every process, including GPS tracking 24/7 of your cargo. Our colleagues solve the client's unique problems with solutions tailored to their specific needs. We only work with audited subcontractors and provide a dedicated contact person to our customers.
Providing high-quality service is one of the fundamental principles of Trans-Sped's management. Every day, our employees work to fulfill the needs of our clients in the best way possible. To achieve this goal, we have implemented several quality management policies, including a high standard of IT support and compliance with the most prominent industry requirements and ISO standards. Our freight forwarding service is constantly improved based on market trends and the needs of our clients.
When moving goods that require special handling, Trans-Sped pays special attention to preserving the original condition of the received goods and fully accomplishing the requirements of secured transporting and tracking.
Trans-Sped operates with:
TAPA TSR Certificate. It proves that Trans-Sped has implemented high security standards for the whole process of the vehicular transport of valuable cargo.

IFS Logistics Certificate. The certification shows that Trans-Sped has established suitable processes to ensure food safety. It includes the transportation of chilled and frozen fruit, vegetable, and meat (poultry, pork).

Pharma Certificate. It guarantees that Trans-Sped meets the standards for medicine transportation stated in the European Commission's Good Distribution Practice.

AEO F status. It allows the customs authorities to consider us a reliable partner and provide special treatment.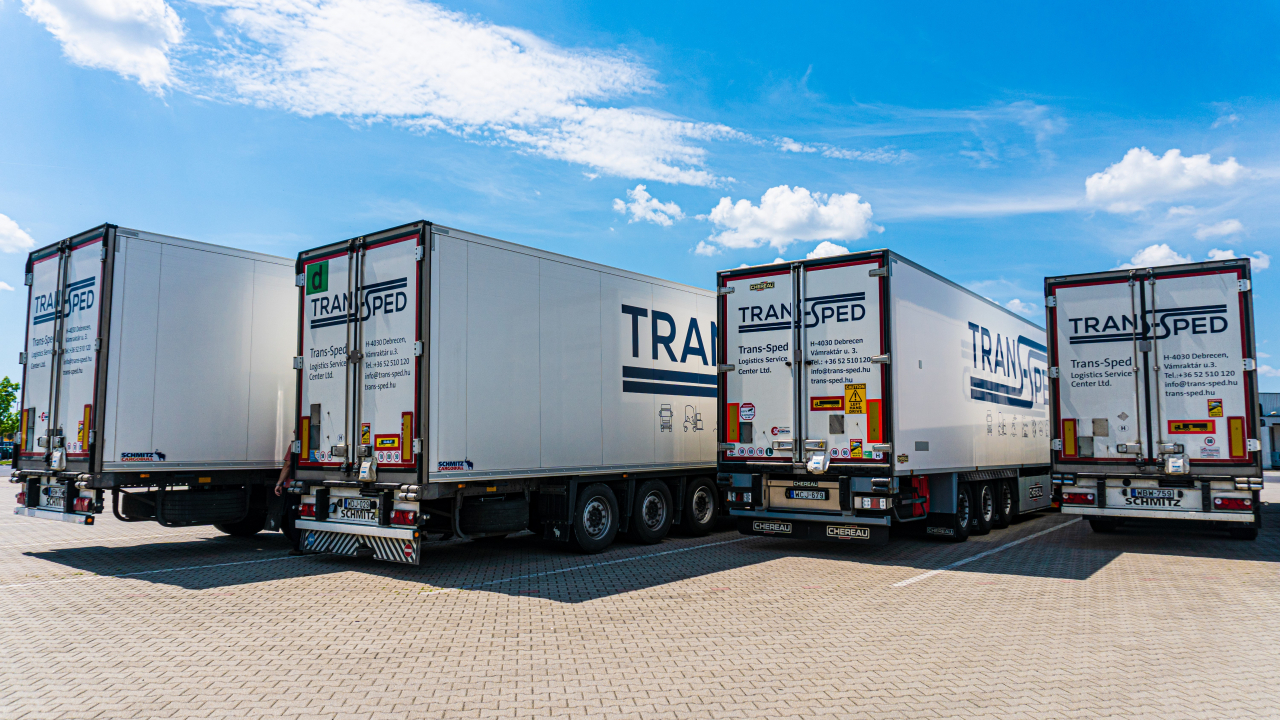 Products forwarded outside the European Union are prone to different customs rules based on the destination country. The Customs Administration branch of Trans-Sped is readily available. Our full range of export and import services solve all the tasks and problems of customs clearance, so our customers can focus on their more important business matters.
Contact
Get in touch with us by e-mail at ajanlat@trans-sped.hu or info@trans-sped.hu!